About this Performance
Family is foundational for LA djembe collective Le Ballet Dembaya, and not just because the drummers enjoy a sibling-like bond forged in childhood. Their name means "the dance of the family" in the Soussou language of Guinea, a tribute to their parents, elders, and ancestors—in their house, everyone is moving together to the beat. The group's West African percussion is inspired by the sounds of Guinea, Mali, Senegal, and Ivory Coast as well as contemporary African American culture, and they bend their rhythms from sweet and subtle to fiery and intense. With songs inspired by society's indifference to the death of young Black men and the power of female influence, they prove that traditional music still speaks loudly to the present day.
Free Events: The Ford has invited essential workers, fans, and community organizations from across LA county and these concerts are by invitation only.
Programs, artists, dates, prices, and availability subject to change.
Enhance Your Experience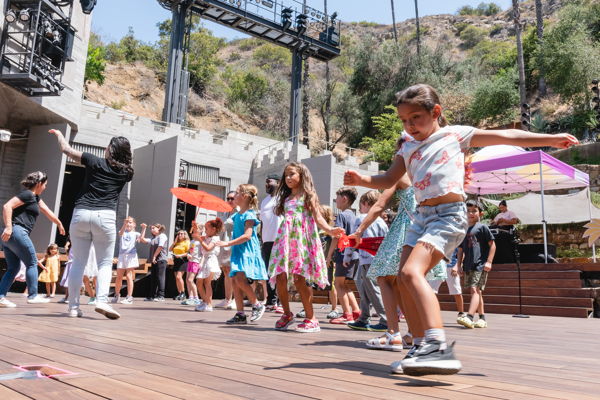 Family-friendly activities
This concert is a part of LA Soundscapes: Family-focused events featuring artmaking, dancing, or listening with artists. Best for ages 3–11. See more LA Soundscapes and family-friendly concerts here.