LA Phil Learning Programs
The LA Phil has a long-standing commitment to the education of current and future generations of concert-goers. More than 150,000 benefit each year from our concerts for schools and families, in-school residencies, training for young composers, free neighborhood concerts, pre-concert lectures, and more.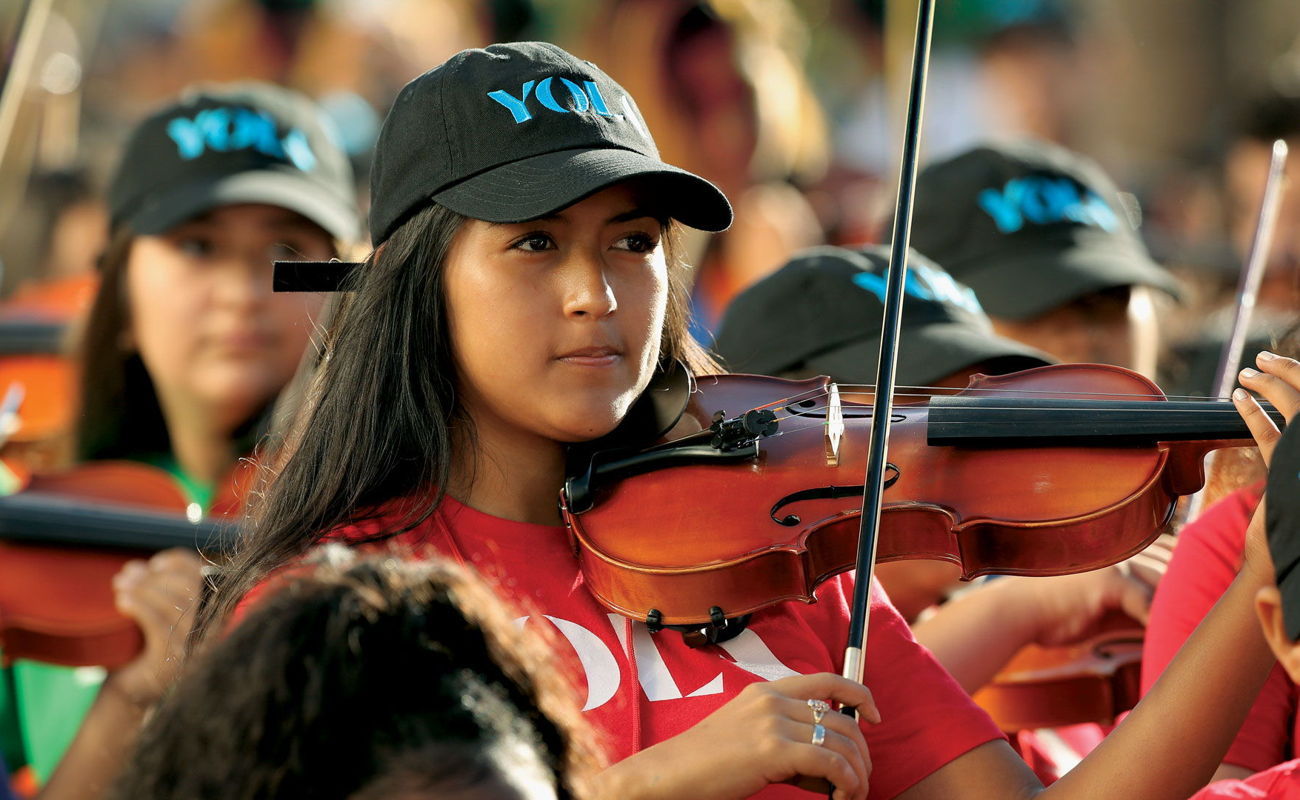 YOLA (Youth Orchestra Los Angeles)
There are currently four YOLA sites serving more than 1,300 musicians from surrounding Los Angeles communities.
Learn More At laphil.com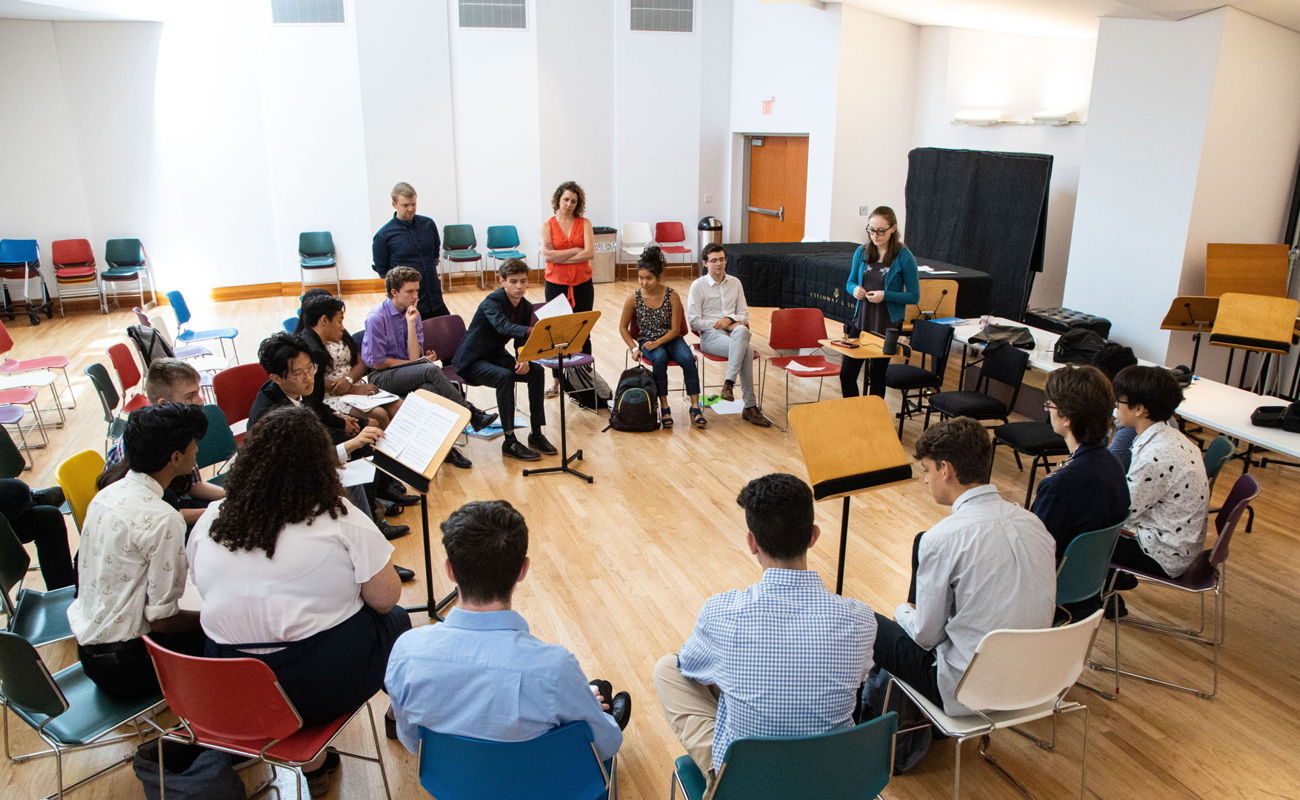 Composer Fellowship Program
A unique offering among American orchestras, the Composer Fellowship Program is a one-of-a-kind opportunity for young composers to become a part of the LA Phil's thriving new music community.
Learn More at laphil.com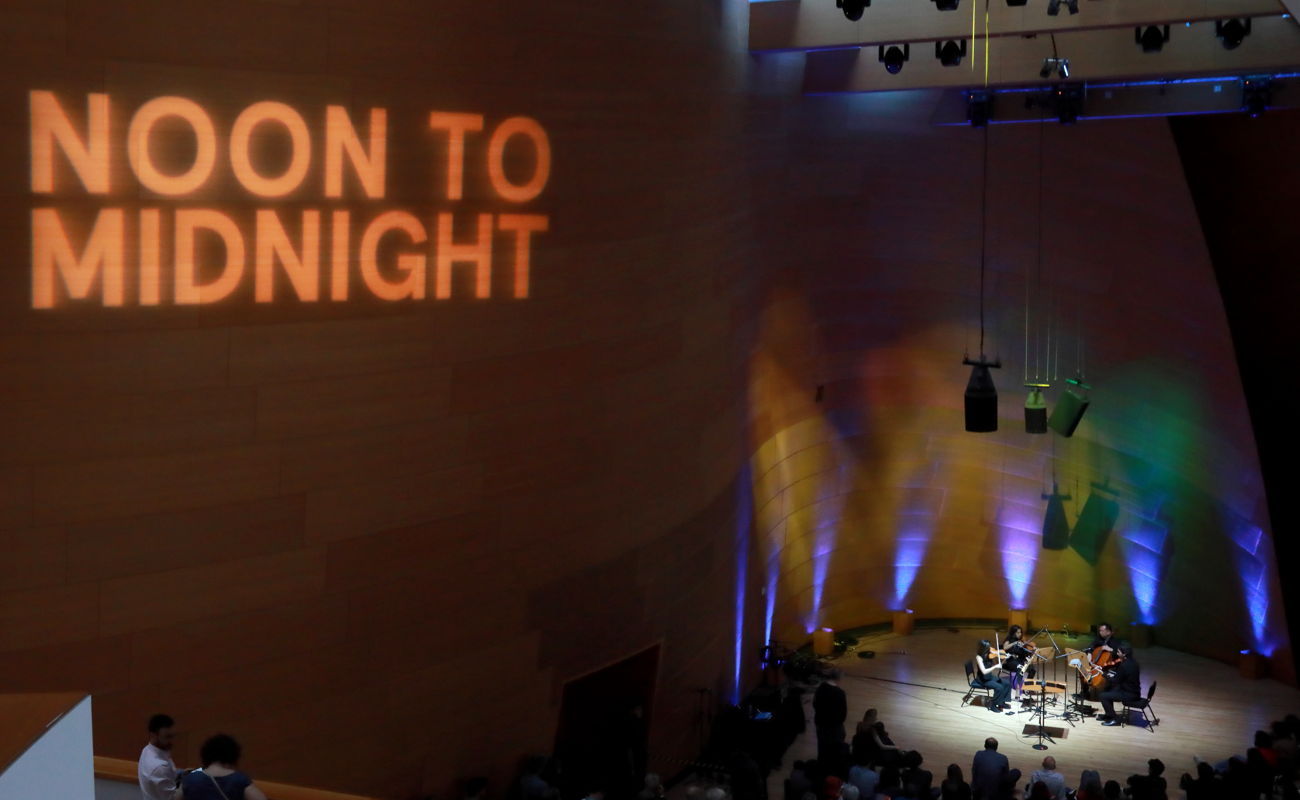 National Composers Initiative
The National Composers Intensive demonstrates the LA Phil's commitment to the evolution of living music on a national scale, and supports new music from genesis, to creation, to commission, to performance.
Learn More at laphil.com
Discover more
Find more learning opportunities and programs provided by the LA Phil and its supporters.
Visit LA Phil