Present / Produce / Perform
at The Ford
The FordLab Producers Program
At this time, The Ford is not currently accepting submissions for FordLab 2024. Letters of Intent for FordLab 2024 are due August 1, 2023.
Accepted 2023 FordLab Cohort to be announced soon!
For the last 30 years, The Ford has invited the Los Angeles creative community to be part of its season through different iterations of producing partnerships. We have expanded the program as FordLab, the next evolution in our commitment to independent artists, presenters, producers, or producing collectives to present in partnership with The Ford.
About The Ford
The Ford, an 1,180 seat outdoor amphitheater located in Hollywood's Cahuenga Pass, is owned and operated by the LA Phil in partnership with the County of Los Angeles.
Recognizing that active participation by all communities in Los Angeles County's cultural life is integral to building a society where all people have a voice, The Ford embraces the guiding principles that:
The creative and cultural expression of all people of the region is of equal value

Programming that illuminates the complex diversity of the region sparks curiosity and dialogue and opens pathways to greater understanding of Los Angeles' many communities

Access to top-of-the-line amenities is crucial for under-resourced and growth ready artists and producers to realize their work and raise their visibility

Skill building and peer-to-peer learning opportunities for artists and producers strengthens the region's artistic infrastructure

Welcoming environments encourage participation, innovation, and collaboration
Program Highlights
The opportunity for your program to be presented in a historic 1,180-seat performing arts facility

Access to all in-house lighting and sound equipment

Produce in partnership with LA Phil

Production mentorship

General marketing support to reach important sales milestones

Customer service and box office support

Financial stipend toward production costs depending on need and partnership type

Subsidized operations/house staff by the LA Phil

A supportive community of peers and mentors from diverse backgrounds

Inclusion in a broad marketing campaign targeting Los Angeles County residents and visitors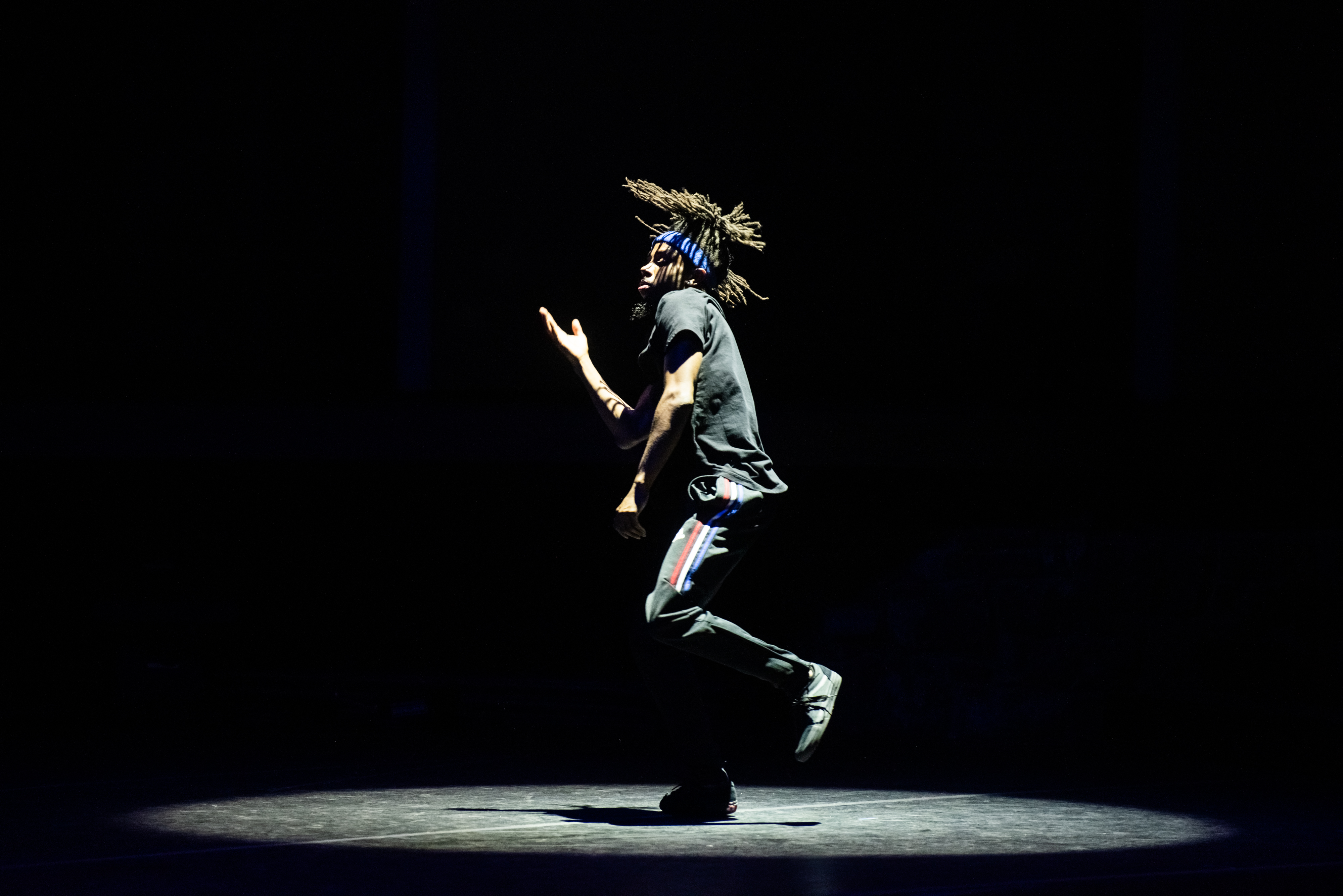 Each summer, nearly 40,000 Angelenos attend the The Ford's eclectic summer season of music, dance, theatre and film events. The season celebrates the region by reflecting on stage the cultural and artistic diversity of the people of Los Angeles County. FordLab is an incubator and accelerator for a range of productions with a competitive application process. Reflective of Los Angeles County's Cultural Equity and Inclusion Initiative's values in the areas of music, dance, film, and theater, the selection process seeks to increase inclusivity and access, and enable producers to effectively stage work in a major venue.


Application Information
Key Deadlines
August 1, 2023, 5pm PT: Letters of Intent due
August 31, 2023: Invitations to submit a full application are sent
September 30, 2023, 11:59pm PT: Full applications due
Letters of Intent (LOI)
The first tier of this process is the Letter of Intent (LOI). The Ford will consider Letters of Intent that reflect The Ford's commitment to Equity, Diversity, and Inclusion and bring people together for transformative arts experiences that inspire, empower and ignite cultural exchange. As previously mentioned, selected applicants will be invited to submit a full application.
For questions about the LOI or application process, please email fordlab@laphil.org.
Send your LOI in Word or PDF format only to fordlab@laphil.org. In the subject line, include "FordLab LOI– [APPLICANT NAME]." LOI's must be received no later than August 1, 2023, 5pm PT to be considered. Full application submissions are by invitation only, as a result of LOI panel review.
Eligibility
To be eligible you must be a Los Angeles-based independent artist, nonprofit organization, presenter, producer or producing collective interested in presenting in The Ford's 2024 performance season, July through mid-October. Friendly reminder that programs cannot be fundraisers, award shows, require solicitations, or represent political issues. This includes Galas and/or any VIP Experiences.
LOIs must adhere to the indicated format. You must also submit work samples as detailed below.
LOI Guidelines
In no more than two pages, using 11 point Arial font and one inch margins, provide a summary of your proposed event using the following format:
Salutation: Address letter to The Ford's FordLab Program Selection Committee
Paragraph 1: Applicant Information
Address the following:
Applicant and/or organization name and brief introduction.
Paragraph 2: Project Description
Describe your artistic vision for the event and walk us through the show from start to finish. Please include the following:
What artistic discipline is represented in the proposed work? (e.g., dance, music, opera, multidisciplinary work, theater, musical theater, folk and traditional arts, etc.)

What cultural or ethnic traditions are represented in the production? (If applicable)

Describe your event including title and proposed performers.

Describe your artistic vision for the event and what the audience is expected to experience.

Describe the core audience for your proposed event. Please be specific and avoid generalizations such as "Los Angeles residents" or "fans of our work." Consider geographic, cultural, ethnic, generational, and artistic affiliations of your core audiences and the approximate size of these groups.

Please include the total budget you estimate spending on the project and describe the various sources you will target to fund the project.
Paragraph 3: Why The Ford?
Address the following:
Why is it important to your organization to produce at The Ford's 1180-seat venue at this time?

How does the proposed event align with The Ford's mission and guiding principles?
Paragraph 4: Production History
Address the following:
List at least two examples of an event you or your organization produced. Should be recent and as similar in size or scope to the proposed show as possible. Include venue name and audience capacity.

Describe how the project was financed and if it broke even or realized a profit or loss.
Work Samples and References
In no more than one page, using 11 point Arial font and one inch margins, provide work samples and references as follows:
Work Samples:
Provide only web links (e.g. Youtube, Vimeo, Soundcloud, Flickr, etc.). Samples must either be of a previous production of the proposed event or events that are similar in scale and/or production quality. You may submit up to two video work samples, no longer than three minutes each. At least one sample should show the work of a fully staged production or concert. If you have rehearsal or workshop footage featuring an excerpt of the proposed program, please include it. Samples should feature the proposed artists/company/organization. Avoid including marketing/promo videos or edited montages, except for film or film festival trailers.
References:
Provide two references that speak to your production experience. References should represent or be associated with venues, festivals, or other presenting entities. Underneath each reference, provide a short description of their relationship to your work. (Please remember to receive prior permission for your references.)
LOI Assessment
Proposed projects will be assessed by a selected review panel using the following criteria:
Artistic quality and proposal detail

Applicant's background/experience producing performing arts events

An existing supportive core audience

Adaptability to The Ford's stage, technical capabilities, and audience capacity

Alignment with The Ford's mission