The Ford Connector Council is a dynamic group of cultural experts, leaders, performance producers, and tastemakers based in Los Angeles who contribute to the diversity and vitality of The Ford.
The Connector Council works with Ford staff to contribute to Ford programming, partnerships, and community engagements. The Council offers strategic thinking and connection building to broaden The Ford's reach to new communities of artists, producers, and collaborators, both locally and internationally.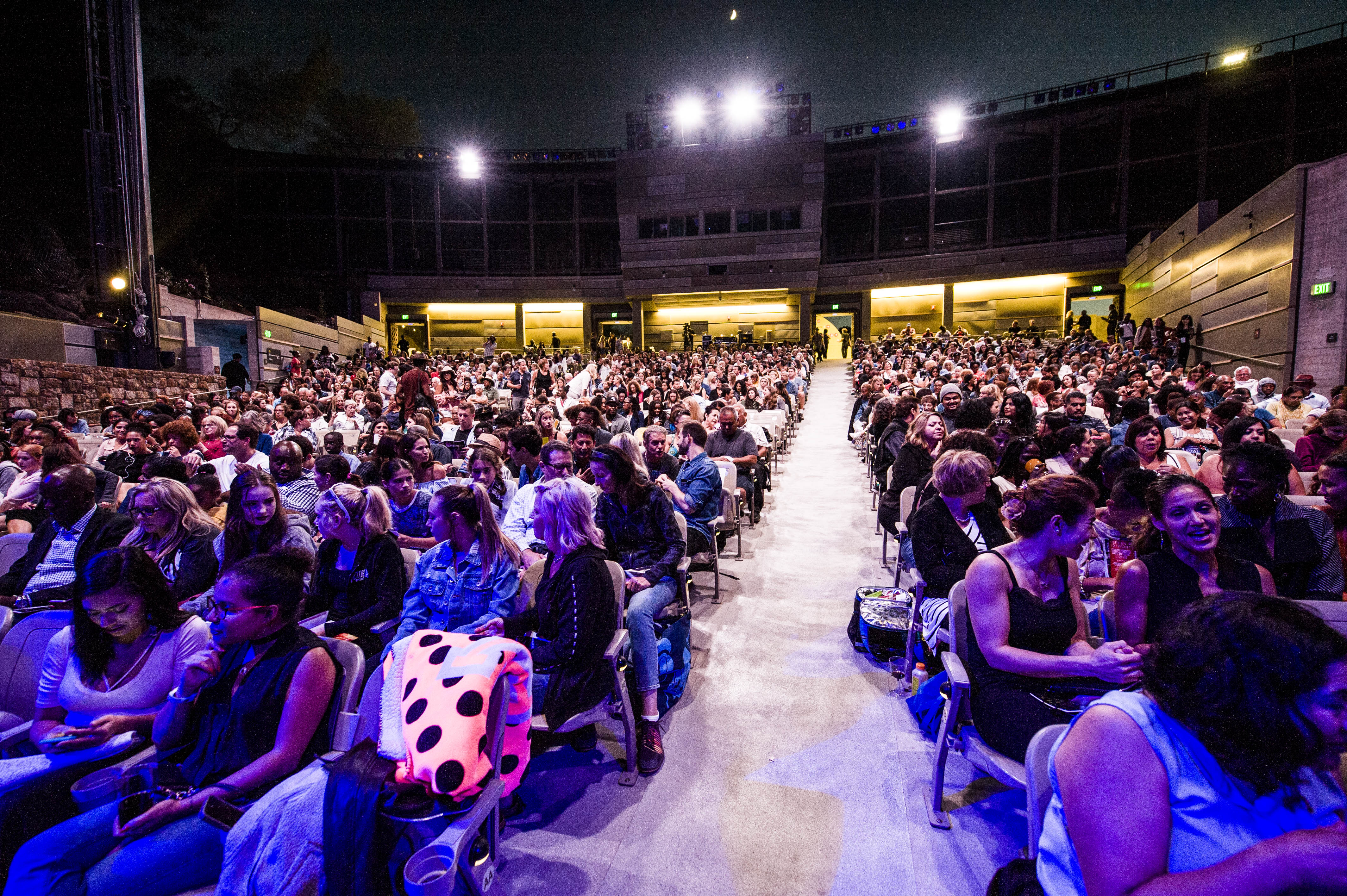 Connector Council Members
Kimberley Browning is a filmmaker and film festival professional. She is the founder and Executive Director of the Hollywood Shorts Film Festival, which launched in 1998 in Los Angeles. She also serves as an Associate Short Film Programmer at the Los Angeles Film Festival and works closely with the Academy of Motion Picture Arts and Sciences' short film division.
Wyatt Closs is principal for Big Bowl of Ideas (BBOI), a consulting operation he started that is a fusion of his 20 years in political campaign management, special event production, coalition building, popular culture, community organizing, creative writing and production, legislation, media relations, major conference planning, and strategic giving. He is also a blogger for Huffington Post.
As a performing arts programmer, music curator, and DJ, Rani de Leon is a supporter and advocate for some of L.A.'s most eclectic music. As founder of Soul in the Park, he brought soul, international, and jazz music audiences together from 2008–2012. Rani is co-founder and resident DJ of Radio Afrique, a series of events focusing on music and film from Africa and the Diaspora. He is also a member of the world-famous web-radio collective dublab, for which he hosts a monthly radio show called Tizita Radio. He is currently Performing Arts Programmer for the Japanese American Cultural & Community Center.
As Director for Grand Park at The Music Center, Julia Diamond is responsible for all park operations and programs. Since its opening in 2012, Grand Park has quickly established itself as Los Angeles' central gathering space. Julia is a native Angeleno with 15 years of experience in performing arts production and presentation, with particular focus on Southern California's creative communities. Fun fact: She was an intern at The Ford back in the day!
Ilaan Mazzini is Director of Education & Community Program at The Broad Stage. She has served as both the Community Initiatives Program Manager and Program Manager, Artist Recruitment, and Engagement at The Ford. She is an educator, curator, mentor, arts administrator, performing artist, and founder of Family Dance Jam. Her eclectic past includes attending Cal Arts & UCLA's World Arts and Cultures, performing with various NYC dance companies, receiving grants and commissions, and working in films and music videos.
Tom Nguyen is Founder of the EnClave.LA calendar and blog, which focuses on cultural events and issues in communities of color and immigrant diaspora, and CultureGap.LA, a promo team for cultural arts events in Southern California. A Vietnamese-born refugee, Tom is forever conspiring how to connect and bring people together in this fantastic and rich L.A. cultural landscape.
Felicia Rosenfeld is the former Executive Director of Dance Resource Center. She received a BA with honors from Swarthmore College and a JD from Fordham University School of Law. Previously, Felicia was Co-Director of Pentacle (DanceWorks, Inc.), opening and overseeing Pentacle's Los Angeles office from 2006 to 2015. She has served as a panelist for the Los Angeles Department of Cultural Affairs, the LA County Arts Commission, and has consulted for numerous dance companies, organizations, and choreographers. She served on the Steering Committee for the Arts for LA 2014 Convergence and the New York City Department of Education Committee for Blueprint in the Arts. Felicia sits on the Board of Trustees of Dance/USA (through June 2018), the Board of Directors of Koreatown Youth and Community Center, and the Steering Committee of Wilshire Boulevard Temple's Karsh Social Service Center.
Asya Shein is Founder and Publisher of FUSICOLOGY – The Source for Progressive Events, Music & Culture since 2003, which aggregates user-generated event listings from over 25 North American markets along with exclusive content and music that define the soul diaspora. She has worked with countless musicians and artists and as an event producer for the Prince Tribute for the City of Los Angeles, Miles Davis' Official 90th Commemorative Birthday, and the 23rd Annual Central Avenue Jazzfest for L.A.'s 9th District. Asya is launching a new start-up called FuseLife, which will help bring forth and promote a healthy lifestyle through experiential, social, and online platforms.
Dexter Story is a multi-instrumentalist, composer, arranger, music director, and producer based in Los Angeles. Dexter has worked in multiple facets of the music industry, from Marketing Director at Priority and Def Jam Records to Talent Buyer at the legendary L.A. venue Temple Bar. He released his soul-jazz album Seasons in 2013 and his East African-inspired Wondem album in 2015. He has also music-directed highly successful Grand Performances summer concerts, including Wattstax Revisited in 2015, ¡Soy Africano! in 2016, Mothership Landing in 2017, and the 2018 opening day Sly and the Family Stone tribute. He recently produced Brownswood Recording artist Daymé Arocena's Cubafonia album and released his new East African-inspired record Bahir on Soundway Records in 2019. As a former Community Outreach Liaison at The Ford (2015–2016), Dexter currently consults as Artivist in Residence/Event Producer at Community Coalition of South Los Angeles, a community organizing and advocacy nonprofit, and was a 2017–2019 cohort with the APAP USC Leadership Fellows Program. Also currently a first-year M.A. student in UCLA's African Studies department, Dexter is targeting his Ph.D. in Ethnomusicology/World Art and Cultures in order to lecture at the university level and release derivative recordings that support his academic research and passion.